Adventures in The Triangle
Raleigh's prominent location puts the fun beaches of the Atlantic and the adventurous Appalachian Mountains within reach for an exciting weekend trip. However, there is plenty to do in the city proper to keep your weekends booked. From up-and-coming new restaurants to a hopping professional sports scene to a variety of culinary and music festivities.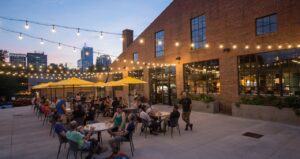 Southern Comfort Food at its Best.
There's a reason why Raleigh was named one of the most underrated food cities on the East Coast by USA Today. From food trucks to cute bakeries to award-winning restaurants, feel free to dig into everything.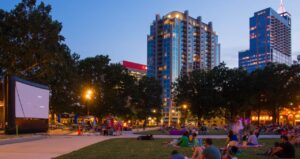 Say Goodbye to Boring Weekends.
Broaden your horizons through visually appealing art exhibits. Shop through dozens of local boutiques. Discover a local band at one of the music venues. Cheer on the Carolina Hurricanes hockey team at PNC Arena. Whatever your heart desires, Raleigh has something for everyone.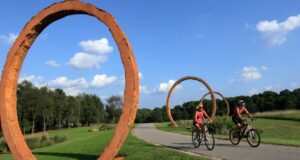 Dubbed the "city in a park" Raleigh has much to offer the nature enthusiast. Set out on one of our hiking trails or tee up at a golf course. Try your hand at kayaking or ride along the numerous biking paths. You're sure to find a way to get out and get active!
SAU sits on 105 lush acres just north of Downtown Raleigh, the City of Oaks.
Raleigh has so much to offer during your time here: music festivals, art galleries, dozens of trending restaurants, and numerous nature trails and parks. Raleigh is a top-rated destination for students and young professionals, so you can expect an amazing experience during college and post-graduation.

In between going to class and studying for exams, Raleigh has many adventures for you to experience. As one of the fastest growing cities in the country, new opportunities are popping up every day for our Falcons, both professionally and socially.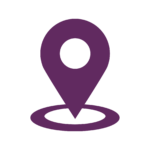 "#1 Place to Live in 2022``
Bankrate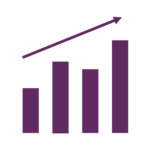 "Top 3 Hottest Job Markets in America"
Wall Street Journal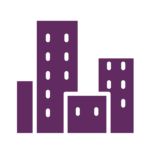 "5th Best City for Gen Z"
Commercial Cafe
Launch Your Professional Career
Ranked #3 Best Places to Launch Your Career
Forbes ranked Raleigh as one of the best places to launch your career, it is no surprise why many at SAU choose to stay in the city following graduation.
A part of the Research Triangle, the Raleigh area is home to multiple high-tech companies including IBM, Biogen, and Cisco Systems with new major players like Google and Microsoft looking to expand into the city as well. The concentration of high-level companies is perfect for those looking for internships or a place to land after graduating.
No matter what your journey looks like, you have the chance to …
CREATE WHAT'S NEXT
in the heart of North Carolina.