Falcons Win 16th Straight CIAA Men's Outdoor Track & Field Title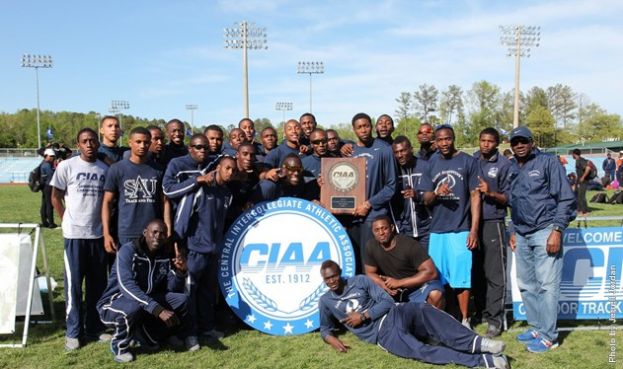 Saint Augustine's University won its 16th consecutive men's title on the final day of the CIAA Outdoor Track & Field Championships held at Rogers Stadium on the Virginia State University campus on Saturday, April 20, 2013.
In the men's events, St. Aug scored 213 points to run away with the championship. Virginia State was second with 123 points and Virginia Union was third with 101 points. The Falcons trailed Virginia Union 59-41 after the first day on Friday, but scored 172 points on Saturday to distance itself from the field.
In the women's events, Johnson C. Smith scored 146.50 points to claim first place. Winston-Salem State was second with 108 points and Virginia State was third with 101 points. St. Aug placed fourth with 92 points.