"It's Your Vote" was the Theme for Constitution Day 2013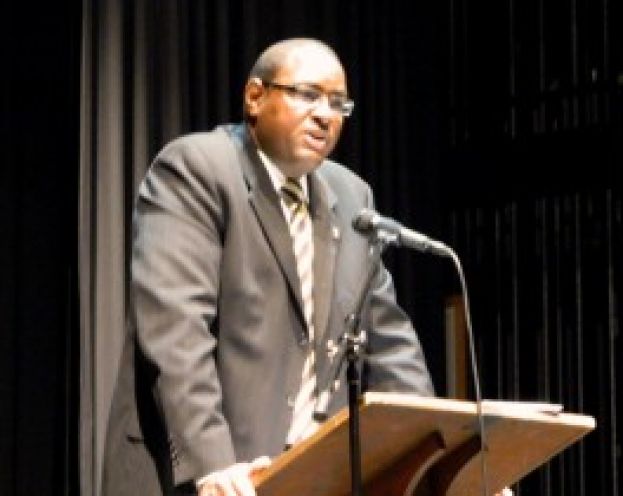 The School of Social and Behavioral Sciences celebrated Constitution Day with a program in Seby Jones Auditorium. The theme was "It's Your Vote!" Former Special Superior Judge Craig Croom served as the keynote speaker. Currently, he practices law with his wife at Claudia C. Croom PLLC Attorney at Law.
Throughout his speech, Attorney Croom stressed and encouraged the audience of more than 100 that it is their time to stand up and vote.
"You cannot complain if you do not vote," Croom said. "Your vote can make a difference in an election. You can affect change; you have the power."
Constitution Day commemorates the formation and signing of the U.S. Constitution on September 17, 1787.
"Saint Augustine's University is proud and privileged to honor the founding of the U.S. Constitution by presenting the Constitution Day Program," said Dr. Willie Fullwood, chair and assistant professor of political science. "Our purpose is to commemorate the creation and signing of the supreme law of the land; and to honor and celebrate the privileges and responsibilities that it provides. We were inspired by Judge Croom's outstanding Constitution Day message."