Lady Falcons Advance To Final Day of CIAA Bowling Championships After Earning First Top-Seed Ever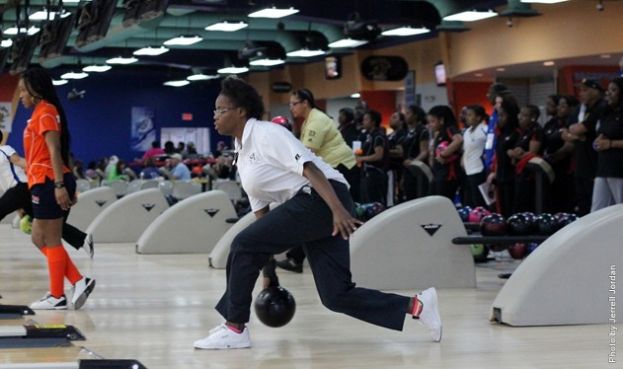 Saint Augustine's University capped a tremendous day by advancing to the final day of the CIAA Women's Bowling Championships after capturing its first No. 1 seed in the history of the bowling program at AMF Durham Lanes on Sunday, March 24, 2013.
The Lady Falcons are one of six teams left in the three-day tournament. They will face Winston-Salem State in the elimination bracket in the third round on Monday, March 25 at 9:35 a.m. Watch the Lady Falcons on the final day of the tournament on www.livestream.com/ciaa.