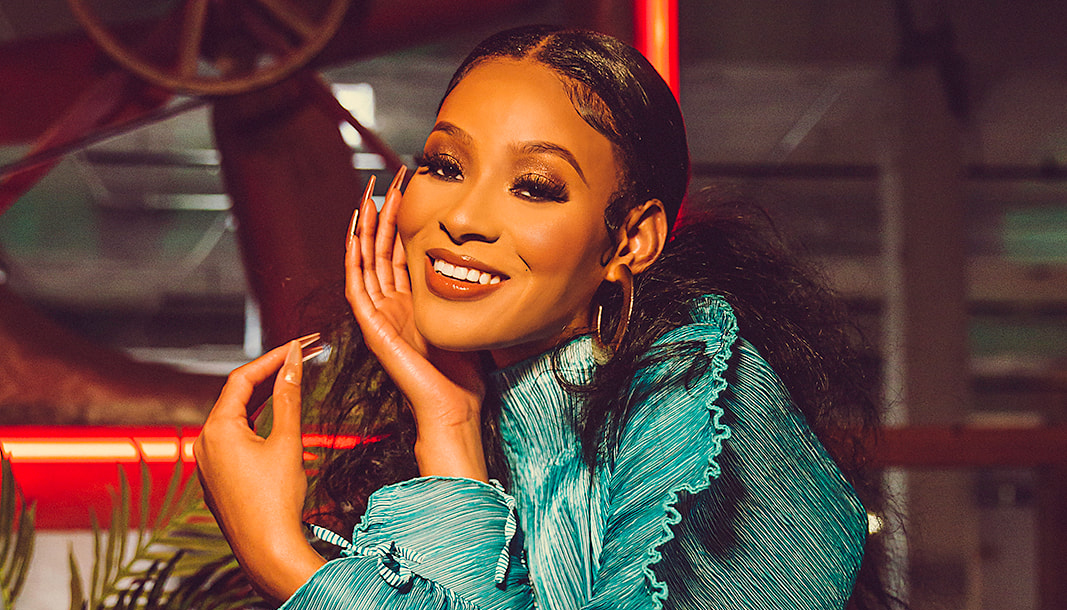 MTV's Wild 'N Out Cast Member & Alumna Vena Excell to Deliver Fall Convocation Keynote Address for SAU
Saint Augustine's University (SAU) will formally mark the opening of the school year with its 156th Fall Convocation on Thursday, September 15, 2022. 2015 alumna and cast member for MTV's Wild 'N Out, Vena "Pretty Vee" Excell, will deliver the keynote address.
"Saint Augustine's University is honored to welcome Vena Excell home," said SAU President Dr. Christine Johnson McPhail. "Her success as an entrepreneur and in the entertainment industry is living proof that SAU never makes admissions mistakes."
Vena "Pretty Vee" Excell is a celebrity comedian, philanthropist, and entrepreneur who has established herself in business and entertainment. Before she started uploading videos on Instagram, she attended SAU, graduating in 2015 with a bachelor's degree in mass communications. As a student at SAU, she also launched her radio show, "Lounge 22," on the WAUG network, the nation's first HBCU-owned radio and TV station.
Her passion, uniqueness, and talents have enabled her to become a comedian, actress, influencer, and businesswoman and transcend multiple sectors and industries.
With her enthusiastic personality and tenacity to win, Pretty Vee became a regular cast member for over six seasons on Nick Cannon's Wild 'N Out, which airs on MTV. Additionally, she was featured on Nick Cannon Presents "The Women of Wild 'N Out" in 2021. Following her rise and success on Wild 'N Out, Pretty Vee ventured into the music industry and has been featured on various albums and songs by top-selling and influential artists and musicians, including Chance the Rapper, Queen Naija, and Lil' Kim. 
Pretty Vee has released several songs via Apple Music and other music streaming services that include collaborations with artists such as Pardi, and Polo G. Pretty Vee has a social media following of more than 6 million and partnerships with international and national companies. This following has enabled Pretty Vee to land deals with major companies such as Citi Trends, Mielle Organics, Luc Belaire, and Fenty Beauty. And she hasn't stopped there with gracing the cover of multiple magazines such as Sheen Magazine, Alpha Magazine, Rolling Out, Grind Pretty, and Hype Hair.
Her beauty campaign with Mielle Organics placed her on several large billboards throughout Times Square in 2020. However, the sky has proven not to limit Pretty Vee's career as she has successfully transitioned onto the silver screen and stage as an in-demand actress. Her first live stage play was Married to a Cheater in Love with a Husband, based on a book of the same name. Her ability to quickly develop the necessary skills needed to become an actress led her to appear in American Gangster Presents: Big Fifty – The Delrhonda Hood Story, A Hip-Hop Christmas, and Miracles Across 125th Street. Big Fifty, a film produced by OCTET Productions, was selected for the 2021 Hip-Hop Film Festival and premiered on BET in October 2021. In June of 2022, Pretty Vee was the BET Awards Show Pre-Show Host, bringing in record-setting numbers with the network, but not stopping there. In September of 2022, she premiered on the HBO Max Show Rap Sh*t produced by Issa Rae with her character, Deja.
With these upcoming actress credits, Pretty Vee will continue receiving acting offers, becoming a familiar face on the screen, and showing no signs of slowing down anytime soon. 
Pretty Vee will continue to strive for greatness and aims to expand her brand and secure more deals, partnerships, and collaborations while inspiring her global fan base.