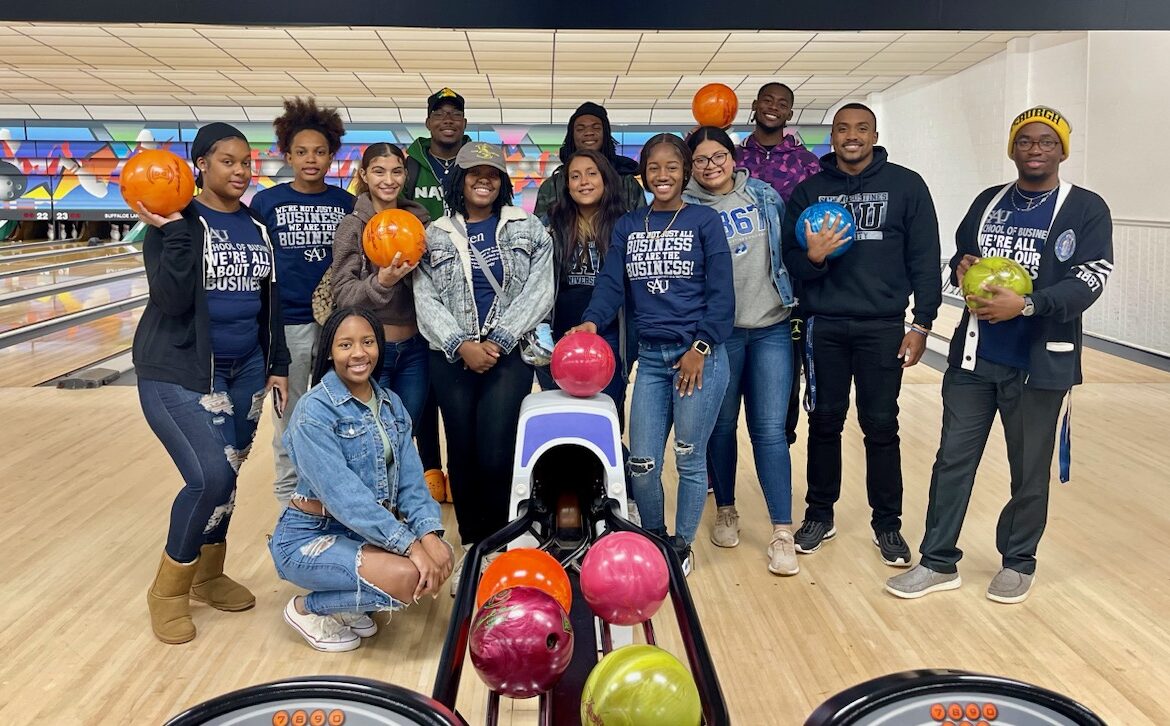 NABA Bash – Celebrating Excellence!
As 2022 winds down, the SAU NABA chapter thought it was important to share an evening of food, fun, and fellowship. Members have worked hard this year in academics, professional development, and community service.
In academics, our members have performed well in their course work, been recognized on President's, Provost's, and Dean's Lists, and received numerous merit scholarships.

For professionalism, they have conducted workshops for their peers, won case competitions, earned leadership certifications, been selected for all-expense paid conferences, interned with reputable firms and corporations, and received full-time offers upon SAU graduation or completion of grad school.

In the community, they have served through student government, free tutoring, backpack distribution, and hygiene/household goods packaging for victims of domestic violence.
Even in all this excellent productivity and leadership, they maintain a down-to-earth nature and fun-spirited camaraderie. Great job, NABA! You genuinely embody SAU's brand: Transform. Excel. Lead.