Saint Augustine's University Announces the Appointment of Dr. Maria Lumpkin to the Role of Chief Operating Officer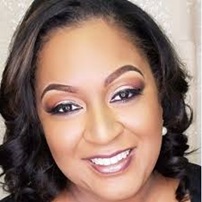 Raleigh, NC – Saint Augustine's University is pleased to announce the appointment of Dr. Maria Arvelo Lumpkin to the role of Chief Operating Officer. The appointment is effective immediately.
In this role Dr. Lumpkin will serve as a member of the President's executive leadership team and cabinet. Her responsibilities include operationalizing and creating a streamlined approach to all aspects of the university, serving as senior advisor to the president, and liaison to the Board of Trustees.
Dr. Lumpkin brings to the university over 20 years of higher education experience as a student-centered professional and administrator. Her professional background includes serving in progressive leadership roles in two of the largest university systems in the nation — the University System of Georgia (USG) and the Pennsylvania State System of Higher Education (PASSHE). She also worked in the Atlanta University Center (AUC), the only Historically Black College and University (HBCU) consortium in the country. Most recently she served as the special assistant to the president, and as the inaugural executive director of student retention and the center for scholar communities at Shippensburg University.
A signature feature of her career has been her work in the area of diversity and multicultural education, student success, and retention. She has developed several transformative programs including the Common Reading Initiative at Georgia Gwinnett College, the Social Justice Living and Learning Community and Student Affairs Global Experience (SAGE) at Spelman, which was featured the 2007 BET documentary, Spelman Spring Break Diaries.
A native of Columbia, South Carolina, she received a Baccalaureate degree, cum laude from Saint Augustine's College in Raleigh, North Carolina; a Master of Urban Studies degree from Old Dominion University in Norfolk, Virginia; and a Doctorate in Educational Leadership and Policy from Clark Atlanta University. She holds certification as a Case Teaching instructor by the Institute for Case Teaching at the Harvard University School of Divinity.
A seasoned world traveler, Dr. Lumpkin has traveled to every continent, except Antarctica for humanitarian and educational purposes. She has used her personal experience in the international diaspora to inspire and fund over 500 students education abroad opportunities.
The University is proud to have Dr. Lumpkin return to her alma mater and continue her service in this transformational leadership role.