Saint Augustine's University Celebrates Women's History Month
Saint Augustine's University celebrates Women's History Month as a time to highlight women and their contributions to society. In the 1970s educators, historians and advocacy organizations highlighted the need for more attention to be paid to the role women played in American history. Then-President Jimmy Carter responded by proclaiming the week of March 8, 1980, as Women's History Week, which later became Women's History Month in 1987.
"Too often, the women were unsung and sometimes their contributions went unnoticed," Carter said in a statement. "But the achievements, leadership, courage, strength, and love of the women who built America was as vital as that of the men whose names we know so well."
Today, the following women at SAU took a few moments to reflect on the significance of this celebration and acknowledge the women who affected the course of their lives.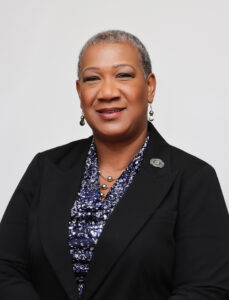 Dr. Leslie Rodriguez-McClellon
Senior Vice President of Student Experience and Operations
Women's History Month provides a concentrated celebration of women's global accomplishments and contributions. It is the opportunity to highlight women, young and seasoned, for their work and collaborations across the world. There are several women who have been an influence in my life. However, I want to take this opportunity to highlight my mother's influence from my birth to her passing last year and beyond. Her love, wisdom, and humor lives with me forever.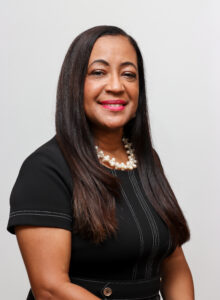 Dr. Carolyn Carter
Vice President for Institutional Advancement, Marketing & Communications
Women's history and work are deeply rooted in the fabric of this country. I am a woman, born of a woman, raised by women, learned from women, fought, worked, and prayed with women, cried with women, and work with phenomenal women. I will forever stand on the shoulders of all the women past and present who have led, guided, and sustained me.
One of the most influential women in my life is my sister Dr. Angela Bully. She is one of my sources of strength because of her unconditional love for family and her support of me. Even though we are 13-months apart she sometimes feels like a twin. I am so blessed to have a sister, who is my best friend and constant cheerleader.
Veronica Creech
Vice President for Economic Development & External Engagement
While every day is a time to honor the women in our lives, Women's History Month is an intentional time to reflect on and celebrate the contributions made by women of all walks in life. While change and especially improvements for the condition of women can seem slow, it is amazing how far we have come over the last century. Some of the women who have inspired me the most in my journey include my mom, Dorothy Creech, who is one of the most courageous women I know. Additionally, Marion Wright Edelman, Frida Kahlo, Tina Turner, and Justice Ruth Bader Ginsburg have all impacted and influenced how I have progressed in my life, my success, and in my self-love.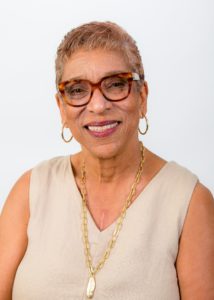 Dr. Linda Gunn-Jones
Director, Office of Sponsored Programs & Title III Services
Women's History Month is every month for me. I am constantly reminded that I proudly stand on the shoulders of so many women of all races, color and creed that have come before me, especially African American women, I am blessed to have the opportunity to continue to carry the torch that they committingly ignited; holding it high to light the pathway for others. "Hold high the torch, you did not light its glow, T'was given to you by other hands, you know, And as He once said who hung from Calvary's tree, Ye are the light of the world, go shine for me!" Proudly so, my mom, Mary Louise Evans Gunn (1927-2015) was selected by the City of Durham Chamber of Commerce as Durham's 1977 Mother of the Year. She and my dad raised and educated 6 kids all receiving at least a bachelor's and 3 beyond. My mom was always known to our friends as "mom" because of her loving/caring spirit. She always knew exactly what to say to keep you from faltering, even when you felt like quitting. Her spirit still lives in me, and I pray that I may continue her proud/loving legacy.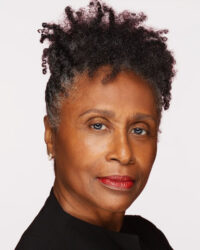 Norma Petway Smith
Director Human Resources
Women's History Month is a time when there is a significant focus and celebration on the contributions that were and are being made by (all) women. It is a time to highlight the sacrifices that women make every day to make the world a better place.
I have two (2) women that influenced my life. I was raised by my grandmother, (Alzada Brown Petway) and my aunt (Bettye Petway Powell) who influenced me and shaped me to be the woman that I am today. Without their guidance and influence, I am not sure where I would be or what I would be doing. I am thankful to God for these 2 phenomenal women!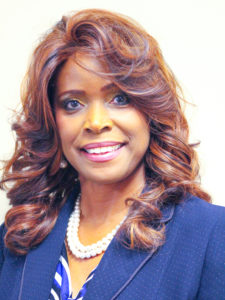 Dr. Cindy Love
Associate Vice President for Student Affairs
Celebrating Women's History Month is essential to the heritage and progress that women have made over for centuries. We are trailblazers, change agents, and phenomenal leaders who continues to shape history daily. My mother retired as a K-5 elementary school teacher, and she was committed to fostering a learning environment that would change the trajectory of the students she served. She continues to impact her community by empowering young men to excel in school and in community through a leadership development program she leads and sponsors. She is a phenomenal woman.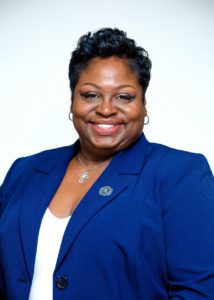 Sheryl Harris-Ximines
Director of Alumni Affairs and University Events
Women's History Month means to me is remembering to honor women who have paved the way for me to be where I am today. Dr. Mabel Matthews, former Faculty/Staff member of SAU
has served as my mentor since September 1987. She has been a woman that I could always go to navigate through everything I had to deal with in higher education. She kept me grounded and to always work hard and do my best. She constantly reminded me that "Don't be concerned about who likes or dislikes you. Do you job and do it well and when the time comes you will be recognized, respected, and rewarded."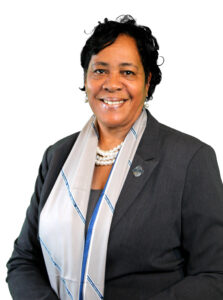 Ann Brown
Dean of Students
As a woman in leadership, this month holds a special place in my heart because it allows me to reflect on the struggles and triumphs of women in the past and see how those great women in history can guide the women making HERstory today. The most influential woman in my life was always my mother. She was my role model who taught me a lot about being a kind, humble, hard worker, and independent person. To know my mother's life and HERstory is to love and be amazed by her.
Favorite quote: "Know what sparks the light in you so that you, in your own way, can illuminate the world." – Oprah Winfrey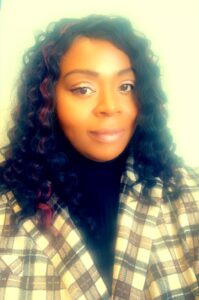 Michelle Lane Cobb
Director of Budget & Grants
What Women's History Month means to me…for me it allows me to look back on the accomplishments of all the women in history that have contributed and changed lives. March is a time to reflect and celebrate women that are history makers. Women history makers paved the way for me to be where I am currently. The most influential woman in my life has always been my mother. She worked very hard and always pushed me to achieve goals.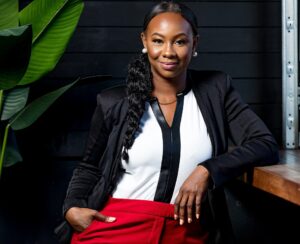 Dr. Sheria D. Rowe
Assistant Dean, School of Business, Management, and Technology
Women's History Month is a celebration of our contributions to culture and, in my case, to business. Culture has evolved, and this is a time for us to be recognized for our place in history and beyond. An influential woman in my life is my mother. She's instilled the power of prayer, grit, and execution in me since I was a little girl, and I carry that with me daily.
Dr. Kelcy Walker Pope
Department Chair & Assistant Professor, Department of Public Health & Exercise Science
To me, Women's History Month is a time to celebrate and honor the valiant women who have made a positive difference in their families, communities, and world. Despite opposition, many women have persisted, pressed, and prevailed to make the world better. The most influential woman in my life is undoubtedly my mother, Barbara Tharpe Walker. I feel her influence every
day of my life and I am grateful for the many lessons she has taught me. I honor the way she lives, and I cherish the wisdom she continues to share with me.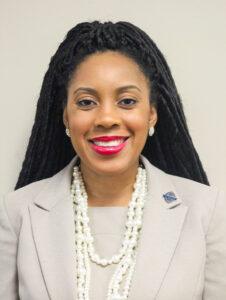 Dr. Tiffany Tuma
Dean of University College
Women's History Month to me is honoring the accomplishments of the past and recognizing the great work of young and seasoned women who are doing great things today. My mother is the most influential women in my life. She raised children who she didn't birth and continues to do so. In addition, she put three children through college and recently went back to school to earn her bachelor's degree.
Learn more about how SAU celebrates Women's History month here.