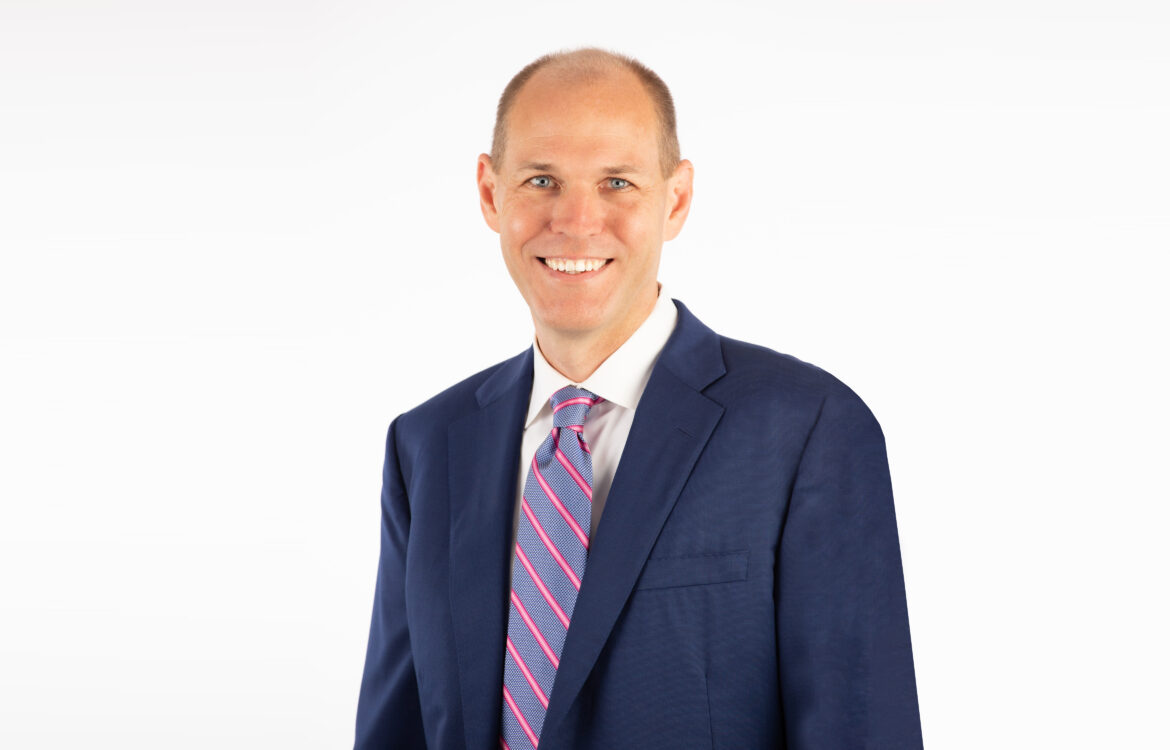 SAU Announces the Addition of Nationally Recognized Attorney to its Board of Trustees
David Henson is an attorney and partner with Henson Fuerst, P.A.
Saint Augustine's University (SAU)'s Board of Trustees adds new leadership. As a new member of the Board of Trustees, Attorney David Henson, Partner, Henson Fuerst, P.A., brings over 25 years of award-winning legal experience and a wealth of experience and expertise in legal, business, and community issues that will help the University continue to provide high-quality education to its diverse student body and maintain its reputation for excellence.
"I am excited and honored to join the Board of Trustees at Saint Augustine's University," said Attorney Henson. "It's always been important to me to use my skills and resources to effect change, and I look forward to contributing my skills and expertise to advance the University's mission and to make a positive impact in the community."
Attorney Henson joined Henson Fuerst in 1998 and has dedicated his time to eminent domain/land condemnation practice areas. He has represented, negotiated, and litigated hundreds of cases across the state against the North Carolina Department of Transportation, local municipalities, utility companies, school boards, transit authorities, and other condemnors. Current clients regularly include commercial property owners, national franchise chain owners or operators, commercial and residential developers, national and local churches, land investors and speculators, and agricultural and farm operators.
"Attorney David Henson is an accomplished, respected, and highly-regarded legal professional in North Carolina," said Justice James E.C. Perry, Chairman, Board of Trustees. "His experience and expertise in eminent domain/land condemnation and his success in representing property owners in challenging the constitutionality of Transportation Corridor Official Map filings by the NC Department of Transportation make him a valuable addition to Saint Augustine's University Board of Trustees. We are honored to have him on board and look forward to his contributions to our institution."
Attorney Henson successfully managed and represented more than one hundred property owners with Map Act cases involving the Hampstead Bypass (Pender and New Hanover Counties), the Greenville Bypass (Pitt County), the Shelby Bypass (Cleveland County), and the Southern Wake Expressway (I-540 around Raleigh-Wake County). With David's work, property owners sought and successfully recovered damages for unconstitutional takings dating back to as early as 1996 (and the corresponding interest payments owed to those dates), property taxes, attorney's fees, plus the direct condemnation damages for current takings by the Department. These cases resulted in unprecedented damage valuations, calculations, and resolutions for over $36 million for his clients.
"Attorney Henson is an esteemed legal professional with a proven track record of success," said SAU President Dr. Christine Johnson McPhail. "His experience and expertise will be invaluable to our Board of Trustees as we continue to guide Saint Augustine's University forward with our mission to provide high-quality education to our students."
Attorney Henson is the past President of the North Carolina Advocates for Justice- North Carolina's state trial lawyer association with more than 2,300 lawyers and legal professionals dedicated to protecting people's rights through community, education, and advocacy. He was honored to be chosen by his peers from across the state to lead this organization, the third-largest trial lawyer association in the Country. During his tenure on the Board of NCAJ, he leads numerous committees, task forces, strategic planning initiatives, and restructuring efforts.
Outside of work, Attorney Henson spends all his free time with his wife, Carma, a partner with Henson Fuerst, and their two teenage sons, Caleb and Parker. The four spend as much time as possible on a boat or the beach near Cape Lookout and Shackleford Island exploring, fishing, or relaxing.