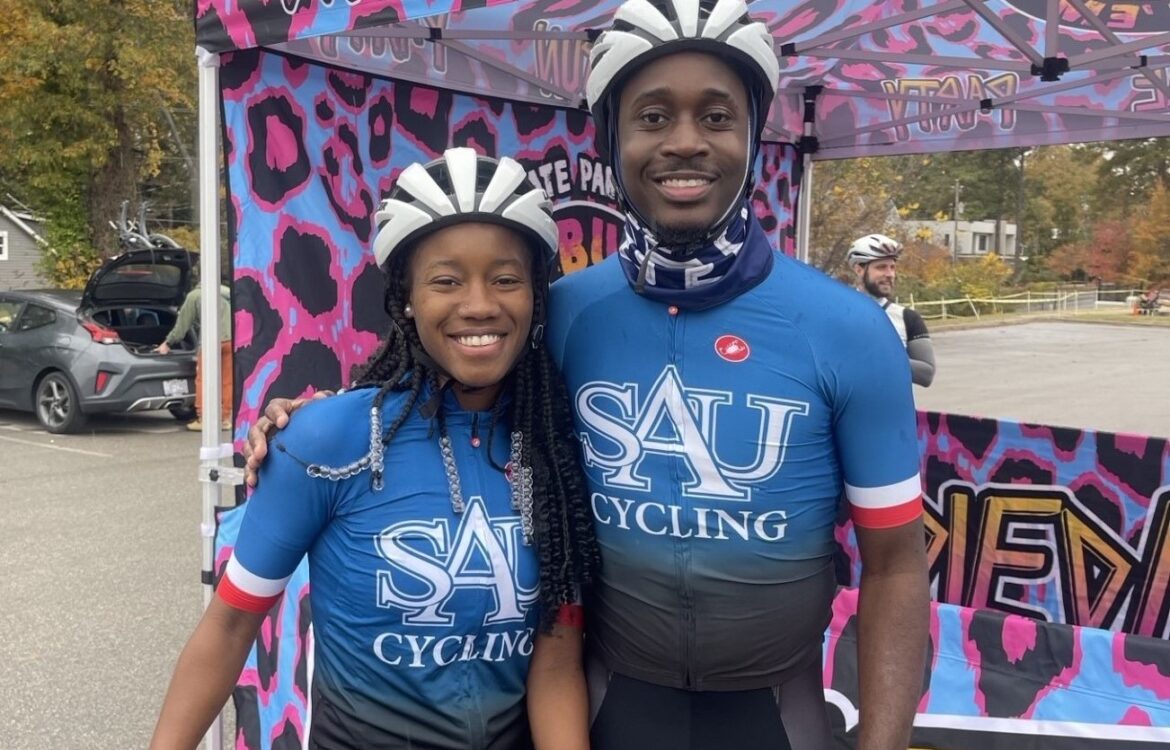 SAU Cycling Completes Season with Time Trial Event & Open House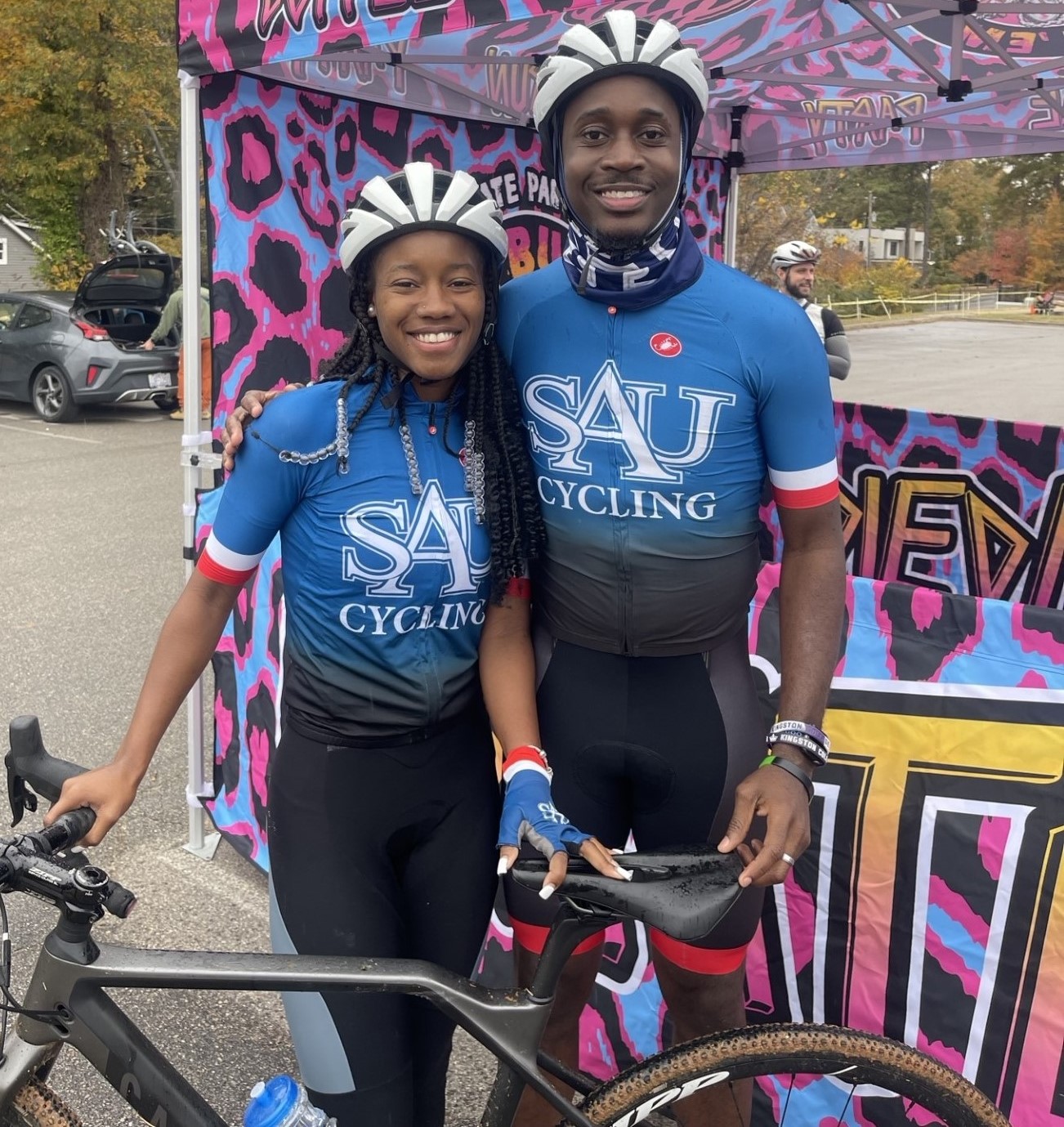 November 11, 2023 – Raleigh, NC: The SAU Cycling Team completed its 2023 season with a time trial and open house on campus on Saturday, November 11th, 2023. The event was conducted as part of the Ride for HBCUs Virtual Gravel competition. It was supported by Tifosi (performance sunglasses raffle prizes), Canyon Bicycles (hats and t-shirt raffle prizes), RevoRace.com, and Berger Hardware Bikes.
Several dozen riders completed the 3-lap, self-timed time trial on a 1.3-mile offroad course that spanned the north side of campus. SAU Coach Finote Weldemariam took the overall top honors with a time of 16:44. SAU professor Mark Janas finished 3rd in the Male 40+ category at 17:20.
SAU rider Ashley Weekes finished 2nd (25:20) in her division. Strong finishes were posted by other SAU riders, including Jalen Little (18:33), Kensington Brown (19:59), Devon Curtis (20:00), & Kadain Roper (22:07). SAU cycling newcomers Ricky Horton and Chris Pitts also tackled the very challenging course.
About SAU Club Sports:
The Saint Augustine's University (SAU) club sports program is managed by the sports management program in the School of Business, Management, & Technology (SBMT). SAU club sports include cycling (the first HBCU team in the country), BMX, rowing (the first HBCU ladies' team in the country), Ultimate (the first HBCU team in the country), SIM golf, and SIM motorsports. Sports in development include flag football, pickleball, paddling, VR tennis, 3v3 basketball, and adventure racing. The program is designed to support SBMT curriculum, as well as to introduce sports not typically part of the HBCU experience. For more information, visit www.sauclubsports.com.