SAU Giving Day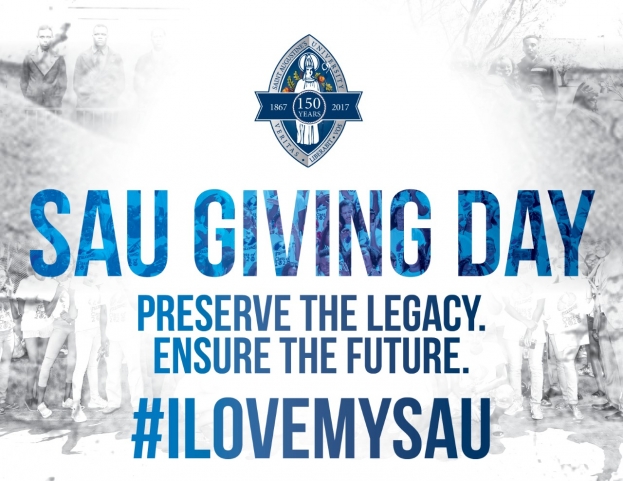 Please note: SAU Giving Day was previously mis-announced for Thursday, April 20. The actual day will be Friday, May 5; however, we appreciate every gift and share of this post that occurred beforehand, and all support is equally important. 
Friday, May 5 is SAU Giving Day! We encourage family and friends of the university to give a tax-deductible donation to help us secure the next 150 years. 
Choose your choice of giving! Supporters of the university can give online at giving.st-aug.edu, by phone at 919-516-4092, or via text using the instructions below.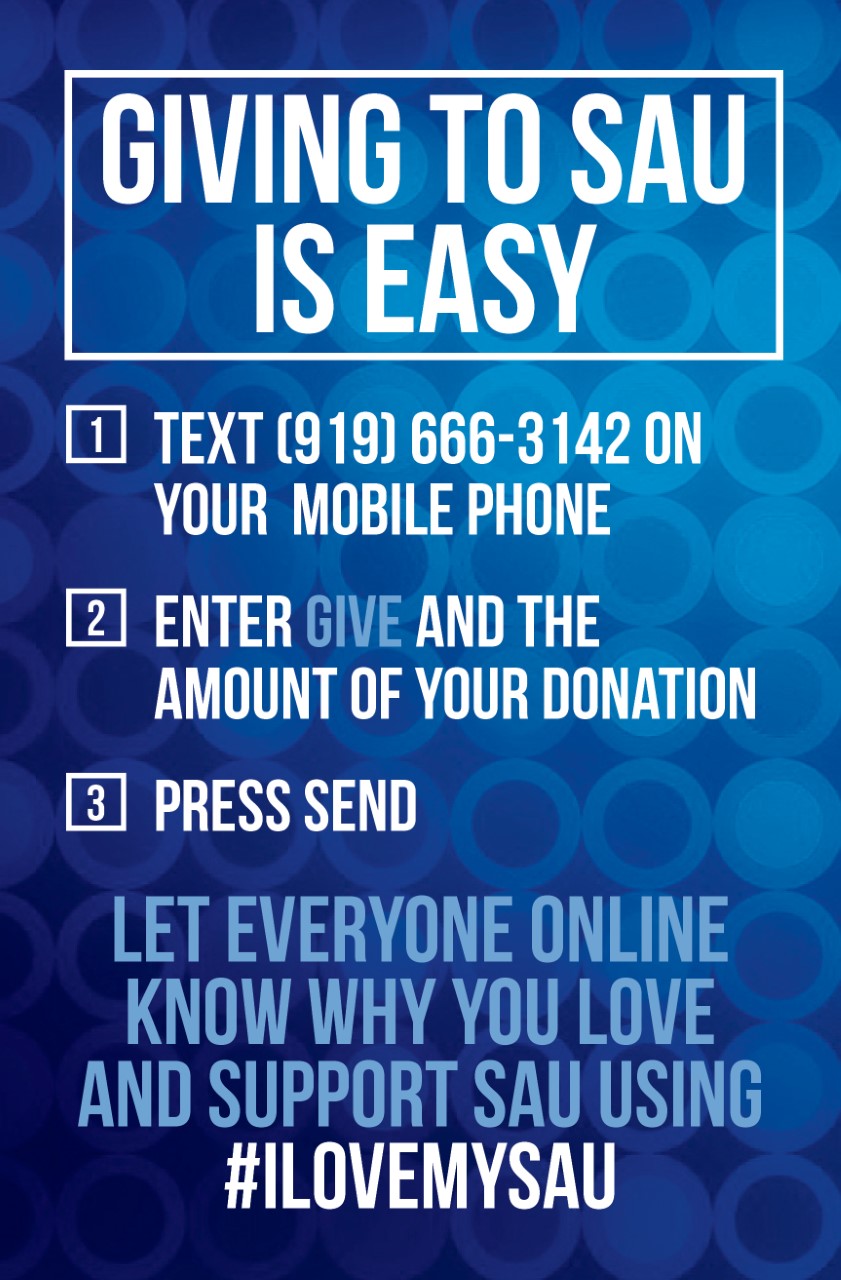 Join the 150 Club!
Those who give $150 or more will be be entered into the 150 Club, a designation that shows dedication to supporting the future of the university.