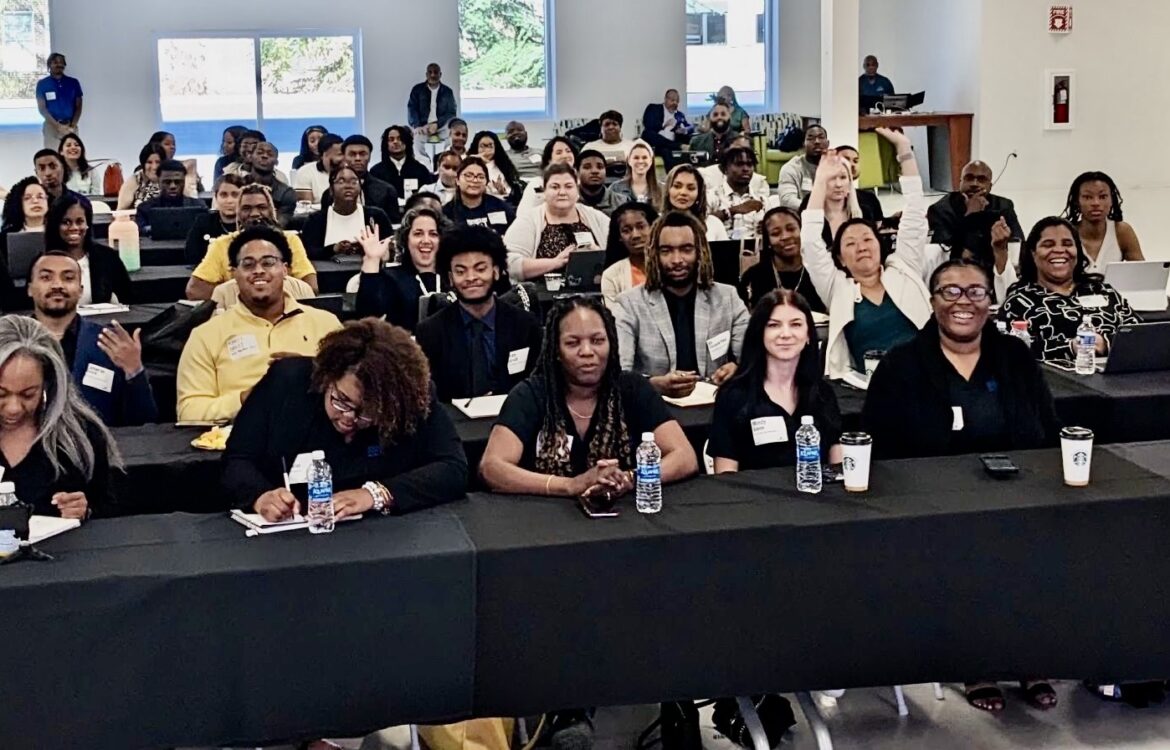 SAU Hosted ANA Conference to Promote Student Success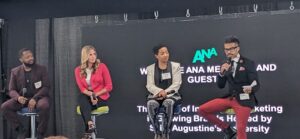 On Friday, March 24, 2023, the Association of National Advertisers (ANA) held the largest and most significant marketing conference this region has seen in many years – hosted by Saint Augustine's University (SAU)'s School of Business, Management & Technology.
"The ANA Conference on Influencer Marketing under Dean Sapp's leadership aligned well with our university's mission by presenting a unique opportunity for our students to engage with industry professionals and gain hands-on experience in this rapidly growing field," said SAU President Dr. Christine Johnson McPhail. "I am excited to see how this conference will contribute to our student success initiatives regarding personal and professional development by preparing our students to become future leaders in business and technology."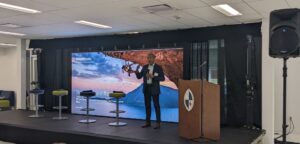 The industry conference focused on the Power of Influencer Marketing with an audience of HBCU students and executives from ad agencies like McCann New York, Walton Isaacson, Omnicom Media Group, and McKinney. Other significant brands in attendance included The Fresh Market, Champion, Lenovo, Advanced Auto Parts, Logitech, Red Hat, Wells Fargo, NASCAR, General Motors, and Walmart.
A list of presenters included the following:
Singleton Beato, Global Chief Diversity, Equity & Inclusion Officer, McCann Worldgroup

Kevin Miller, Chief Marketing Officer, The Fresh Market

Erica L. Wilkerson, Director, Multicultural/Youth Marketing, NASCAR

Emily Krol, Esports & Influencer Marketing Manager, Logitech

John A. Shumate, Vice President, Global Brand Marketing, Champion

Albert Thompson, Managing Director of Digital Innovation, Walton Isaacson

Hollyn Phelps, Global Advocacy Manager, Lenovo

Charles F. Chapman, Manager, Multicultural Marketing – GM Brand, General Motors

Crystal King, National Vice President, Creative & Design, American Heart Association

Raegan L. Burden, Educator. Culturalist. Advocate, Raegan Speaks, LLC

Troy McNish, '96, Manager, Red Hat Live, Red Hat

Torod B. Neptune, Senior Vice President, Corporate Marketing, Brand, Communications & CCO, Medtronic

Catrina DosReis, Director, Talent Acquisition, McKinney

Amadeo Plaza, Vice President, Strategy Director, McCann Worldgroup

Vykky Howard, Director, Social Media, and Content Marketing, Advance Auto Parts

Andriena Coleman, Director, Diversity, Equity & Inclusion, Hearts & Science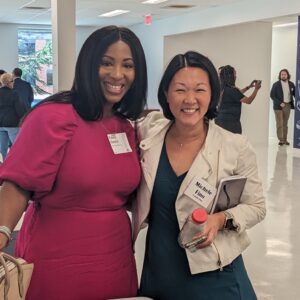 "I want first to thank the many presenters who shared their knowledge about Influencer Marketing with our scholars," said SAU Dean of the School of Business, Management, & Technology, Dr. Van Sapp. "Kudos also to the conference execution team of Elliot Lum, Zoe Abrahamer, and Aneela K. from the Association of National Advertisers and the SAU School of Business Management and Technology team of Brécha Byrd, Dr. Sheria D. Rowe, Dr. Larry Woods, and Umar Muhammad."
The conference was centered around the Power of Influencer Marketing and brought together HBCU students and industry leaders from various ad agencies and big brands like Lenovo, Logitech, Wells Fargo, and NASCAR, among many others. In addition, the conference provided an excellent platform for students to learn about the latest marketing trends, insights, and strategies from leading marketing experts.
"The opportunity for students to network and get to know the influencers and marketing leaders present was invaluable," said Dr. Larry Woods, Assistant Professor of Business Administration. "It was a true privilege for the students to participate in such an extraordinary event. They will undoubtedly carry the knowledge and connections gained with them throughout their careers."
About ANA
The ANA's (Association of National Advertisers) mission is to drive growth for marketing professionals, brands and businesses, the industry, and humanity. The ANA serves the marketing needs of 20,000 brands by leveraging the 12-point ANA Growth Agenda, which has been endorsed by the Global CMO Growth Council. The ANA's membership consists of U.S. and international companies, including client-side marketers, nonprofits, fundraisers, and marketing solutions providers (data science and technology companies, ad agencies, publishers, media companies, suppliers, and vendors). The ANA creates Marketing Growth Champions by serving, educating, and advocating for more than 50,000 industry members that collectively invest more than $400 billion in marketing and advertising annually.