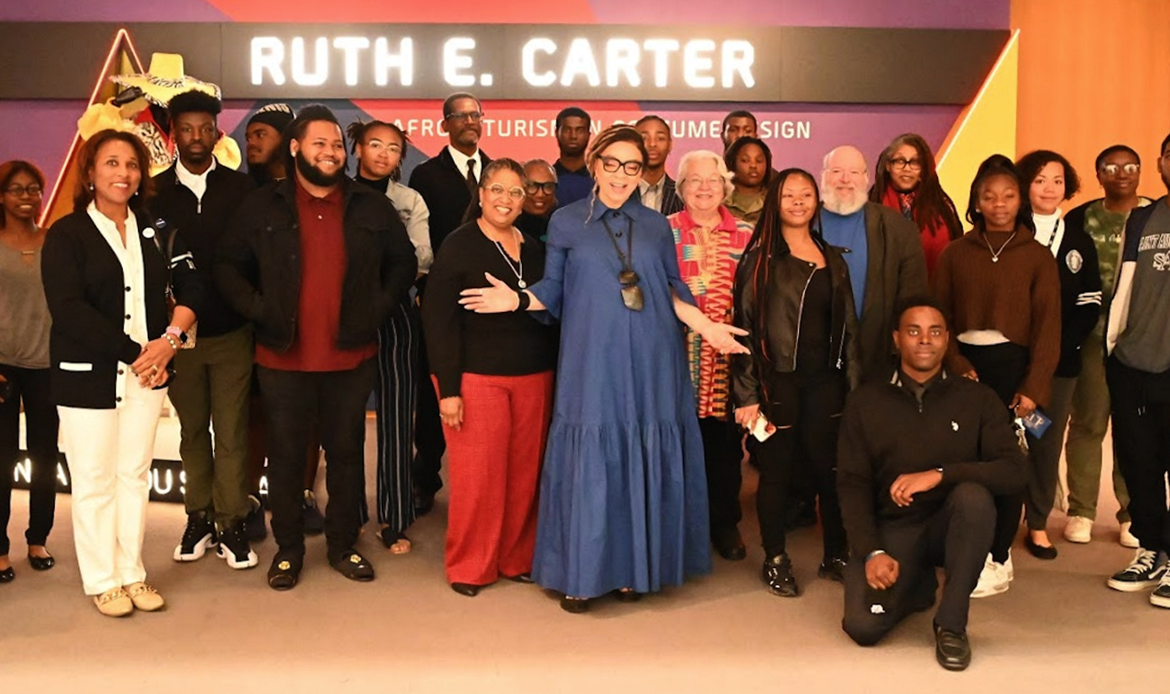 SAU Students Meet Award-Winning Costume Designer Ruth E. Carter
On Thursday, March 30, students and faculty from Saint Augustine's University's Visual Arts, Theater, and Film programs visited the NC Museum of Art to preview the exhibition Afro-Futurism in Costume Design featuring the designs of Academy Award-winning costume designer Ruth E. Carter.
Ms. Carter has designed costumes for video games, theater, television, and films, including Black Panther, Malcolm X, Selma, and Do the Right Thing. She has designed costumes for such legends as Oprah Winfrey, Denzel Washington, Chadwick Boseman, Eddie Murphy, Angela Bassett, and Forest Whitaker. The exhibition displays more than 60 of Carter's original garments while also showcasing her immersive process, historical research, and attention to detail that imbues every project she brings to life.
Ms. Carter toured SAU creatives through the exhibition. She chatted with the group for 90 minutes graciously sharing highlights from her career, insights into her design process and answering questions. When asked how it felt to be the only African American woman to win two Academy Awards, she responded, "winning the awards assures that my designs, especially my designs for Black Panther and Black Panther: Wakanda Forever, will have longevity and inspire future generations."
Afro-Futurism in Costume Design is on display at the North Carolina Museum of Art from April 1 through August 6, 2023. The exhibition is free for students with a college ID. For more information about the exhibition, visit the link.