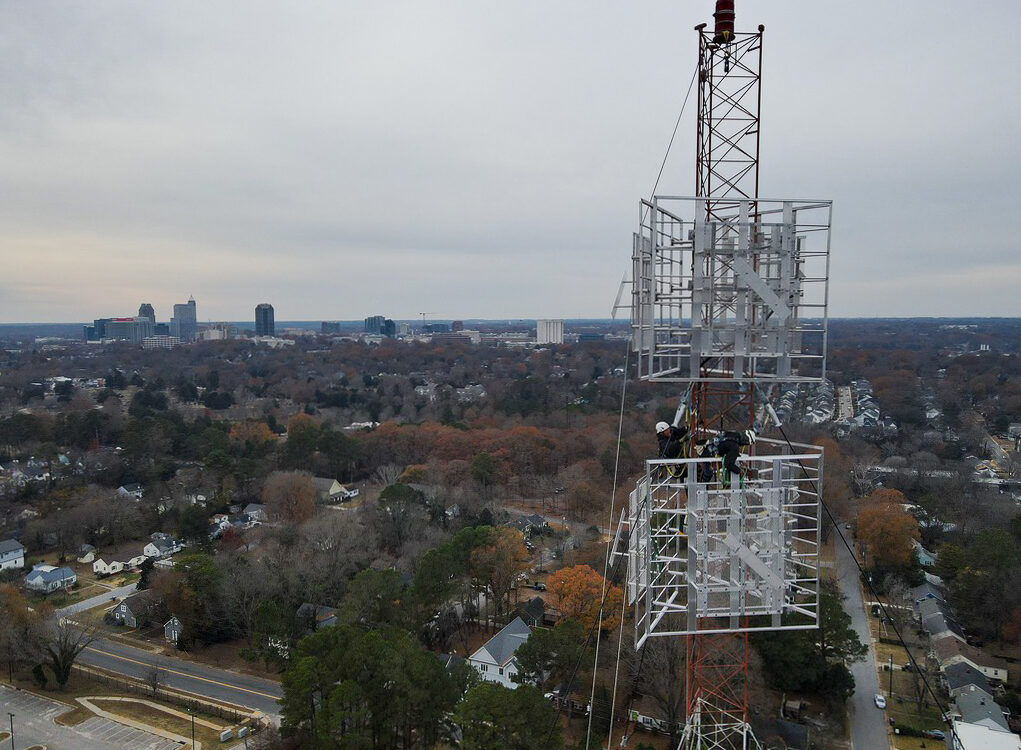 SAU's Television Station Granted Renewal of License from the Federal Communications Commission
WAUG-LD returns to the air for the first time since 2018
Saint Augustine's University (SAU) takes a step forward in reimagining its efforts to expand diversity, equity, and inclusion in television broadcasting. WAUG-LD, the nation's oldest HBCU-owned commercial television station, was granted a renewal of its license by the Federal Communications Commission (FCC) for the next eight years. The renewal results from WAUG-LD's operation in the public interest and its return to the air earlier this year for the first time since 2018. As a result, WAUG-LD intends to expand its local broadcast programming offerings in the near term.
The FCC required television stations nationwide to "repack" the television spectrum band to make room for new uses of the spectrum, including wireless. As a result of the repack process, WAUG-LD was "displaced" from its long-time broadcast channel and required by the FCC to move from channel 8 to channel 4. The move was a significant financial, technical, and logistical challenge. SAU underwent a $500,000 year-long upgrade of WAUG-LD's technical operations and equipment necessary for operations on new channel 4, including repairs to its tower and a new antenna and transmitter. The federal government reimbursed the necessary upgrades through a nationwide fund for this purpose. The station became operational on channel 4 on December 30, 2021.
The recent grant of WAUG-LD's license renewal application by the FCC now ensures the station will have the authority to continue operating and serving the Raleigh community through December 1, 2028.
"I am elated for our university community and stakeholders," says Demarcus Williams, SAU associate vice president for global marketing and communications. "The return of WAUG-LD provides a much needed space for diversity in television broadcasting on many levels."
The return of WAUG-LD will include the local, regional, and global airing of university events, original student content, and athletics, along with the reviving of SAU's ability to generate revenue in the community through advertising and broadcasting services. In addition, WAUG-LD will also provide a state-of-the-art facility that delivers hands-on, co-curricular instruction for students majoring in broadcast communications and film.
"The reimagining of our television station is critical to the strategic communication of our university initiatives," said SAU President Dr. Christine Johnson McPhail. "The time to tell our story is now."
SAU is also investing $1 million in upgrades to its master control room and television studio. This project is being paid through the repurposed FCC reimbursements, Title III, and institutional funding. The renovations are underway and are estimated to be complete by the fall.
Click here to watch a video about the reimagining of the WAUG Network.
Click here to learn more about the WAUG Network.