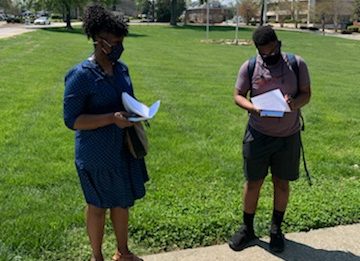 The Durham Alumni Chapter Visitation Results in Five Students Receiving Scholarships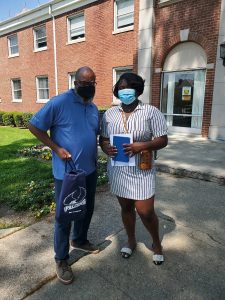 On April 9, 2021, representatives from the Durham Alumni Chapter visited the campus. Their goal was to identify students who were natives of North Carolina with a GPA of 2.5 or better to apply for the Jesse Boston/Durham Alumni Chapter Scholarship.
Dolli M. Bradford, President of the Durham Alumni Chapter of SAU and Class of 2001 remarks, "We were able to converse with a plethora of scholars. Ten completed the application. We are happy to report that 5 students became scholarship recipients."
Four students received a $500 scholarship and one student received a $1,000 scholarship for a total of $3,000.
Bradford continues, "The Durham Alumni Chapter is committed to becoming a more visible and viable organization on the campus. We are looking forward to building an unwavering alliance with the university to support our scholars even more."
Student recipients are as follows: