The Episcopal Church Recognizes Saint Augustine's University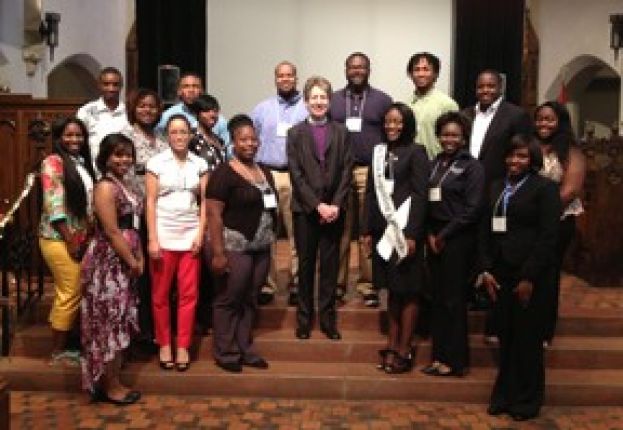 President Dianne Boardley Suber along with administrators, staff and students, attended the annual Historically Black Colleges and Universities Recognition Event in Atlanta, Ga. sponsored by the Office of Black Church Ministries of the Episcopal Church. Voorhees College was also recognized and is the only other HBCU in the US with Episcopal roots.
The Episcopal Church Presiding Bishop Katharine Jefferts Schori met with President Suber and the SAU family doing their visit. The Most Rev. Katharine Jefferts Schori challenged the SAU students to take their places among other leaders.
"Saint Augustine's University and other schools were founded to help African-American students develop their capacity for leadership in their communities and everywhere – so that more of the world might enjoy abundant life," Schori said. "The schools represented here today have shaped many, many leaders in the context of a community of support, challenge and encouragement. We expect that you students will take your place among other strong leaders who have walked the halls of St. Aug and Voorhees and other HBCUs – as scientists and journalists, academics and politicians, musicians and artists, bishops and judges, athletes, actors, teachers, and parents. That diversity of leaders is needed because we're still looking for abundant life everywhere."
During the two-day recognition event, President Suber gave a presentation and musical selections were performed by the SAU choir.