Woods, Jacobs Win CIAA Basketball Weekly Honors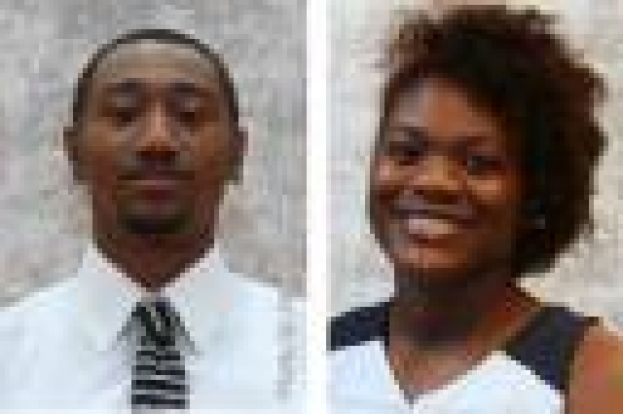 Basketball players Percy Woods (Sr./Washington, D.C.) and Terri Jacobs (Fr./McDonough, Ga.) of Saint Augustine's University were honored by the CIAA on Tuesday, Feb. 19, 2013. Woods was named men's newcomer of the week and Jacobs was named women's rookie of the week.
 
Woods, a 5-10, 160-pound guard, averaged 13.5 points, 4.5 rebounds and 3.5 assists in two games last week. He had 14 points, seven rebounds and three assists versus Shaw on Saturday, Feb. 16, 2013, and 13 points and four assists versus Johnson C. Smith University on Wednesday, Feb. 13, 2013. Woods has won four league weekly awards this season including three newcomer of the week honors. He is one of two players on the Falcons' basketball team to be honored by the CIAA this season.
 
Jacobs, a 6-1 forward, averaged 12.5 points, seven rebounds and 1.5 steals in two games last week. She had 13 points and six rebounds against Shaw on Feb. 16, and 12 points, eight rebounds, two steals and a block in a victory over Johnson C. Smith on Feb. 13. She shot 5-for-8 from the floor and 2-for-2 from the free-throw line versus JCSU.  Woods is the fourth Lady Falcon to win CIAA rookie of the week honors this season. This is her first conference weekly award.