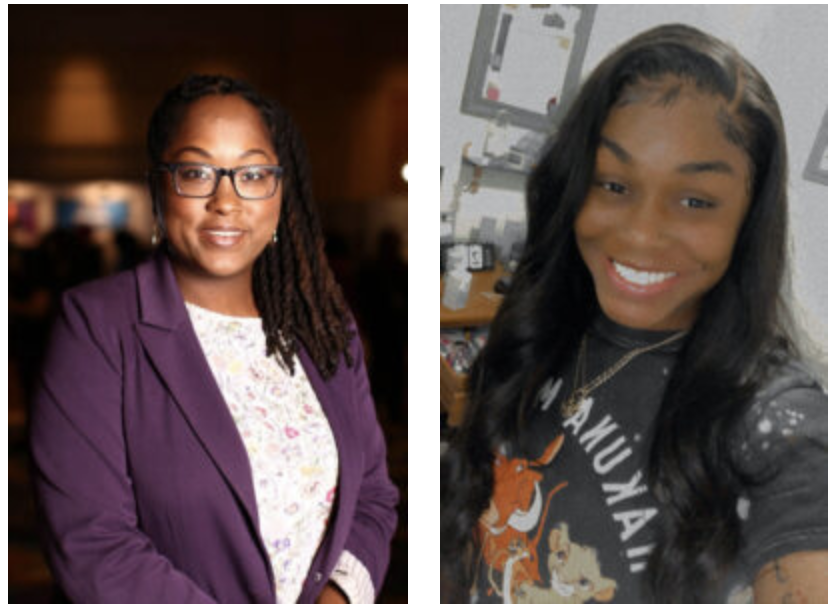 SAU Alumna Commits to Yearly Donation for Student Scholarship
SAU Alumnae, Valicia Brown, donated $1000 to the 1K Scholarship fund in helping SAU Junior, Dashia Jackson, close her financial gap. Jackson is a Criminal Justice major and a current Lady Falcon for the women's basketball team. She expresses gratitude for Ms. Brown's contribution. "It's because of your generosity that I am able to focus on my studies and becoming a better player…on the behalf of all students working to overcome financial difficulties to achieve their dreams, I would like to thank you again for all that you are doing."
Ms. Brown has this to say, "Some of my best memories are from my time at Saint Aug – I was proud to be a Falcon then and 10+ years later the sentiment is even stronger." See her bio below:
Valicia graduated from Suitland High School in Prince George's County, Maryland and attended Saint Augustine's University (back then College) on a basketball scholarship. She excelled on and off the court, and was the epitome of a student athlete: CIAA All Rookie Team, 2x All CIAA Team, Ms. St.Aug 2006, and Spring 07 Gamma Rho Chapter of Delta Sigma Theta – while still graduating Summa Cum Laude in 2007.  Upon graduation she enrolled at the S.I. Newhouse School of Public Communications at Syracuse University. Graduating in 2008 magna cum laude, while earning an M.A. in Advertising Management.

She currently resides in Chicago, IL and is the Sr. Director of Integrated Media Planning at OMD – leading the advertising media strategy for the US Army account. Over the course of her career Valicia has established herself as a leading branded content creator, breaking through the clutter of endless ads. She previously was the Director of Content at Connect @ Publicis Media, overseeing all of MillerCoors custom content, leading a specialized group that puts people first and focuses on brand experiences that consumers seek out, share and ultimately enjoy. Over her career she has worked on top clients such as The Home Depot, S.C. Johnson, KIA Motors, Miller Lite and Coors Light. 

Her work has also been featured in the leading industry publications such as Adweek and AdAge and she has won multiple industry awards for her creative media planning. 
The Office of Alumni Affairs would like to thank Valicia Brown for her yearly commitment to support a female student. SAU Alumni can still make a difference in a student's life by donating to the 1K Scholarship Fund. Give here and select "1K Scholarship" to contribute. Every little bit counts!