SAU Senior Accepted to Peace Corps Volunteer Program in Panama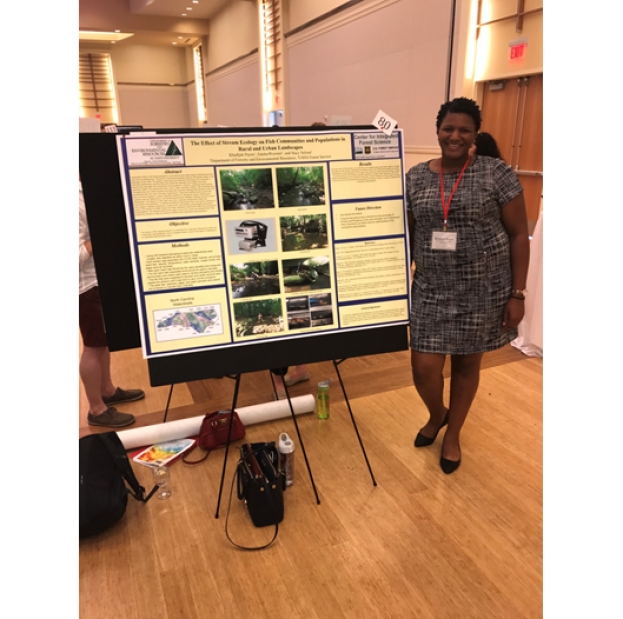 SAU congratulates senior biology major, Khadijah Payne who was selected to serve in the Peace Corps as a Water Sanitation & Hygiene Education Volunteer. Khadijah will volunteer in Panama beginning on July 3, 2018, with all of her living expenses covered by the program.
According to the Peace Corps website, "The purpose of the Water Sanitation and Hygiene Education (WASH) project is to work with Panamanians (community members, youth, teachers, and partner agencies) in capacity building that promotes a healthier lifestyle in regards to water, sanitation, and hygiene."
Part of the requirements for selected volunteers was to have expressed interest in hygiene education/sanitation in communities, which is true for Khadijah who, just last summer, presented a projected entitled 'The Effect of Stream Ecology on Fish Communities and Populations in Rural and Urban Landscapes,' in the 2017 Forest Water Stress and Climate Change REU program sponsored by the National Science Foundation.
The University community congratulates Khadijah on this tremendous experience!